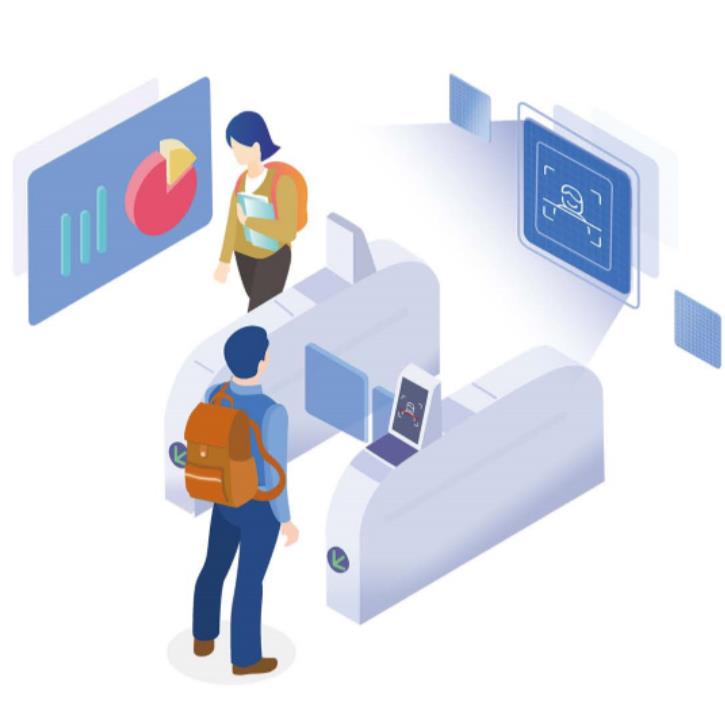 BAOBIWANXIANG Intelligent Ticket Cloud System(ITS)
Solutions

Product details
Specification Parameters
Product News
In the rapid development of information, traditional tickets are prone to problems such as forgery,duplication and substitution of people. This leads to serious loss of ticket sales, and it is difficult to conduct real-time information statistics and management of visitors.
According the above problems, Baobiwanxiang launch Intelligent Ticket Cloud System (including the Intelligent Ticket Cloud System User Background, Intelligent Ticket Cloud System Ticket Checking Device APP, Intelligent Ticket Cloud System Ticketing System, Intelligent Ticket Cloud System Self-service Ticket Collection APP), combined with barcode Automatic identification technology, RFID technology, and face recognition technology can realize verification in a second, get more accurate identification and higher security level. It can effectively prevent counterfeit tickets and multiple uses of one ticket; automatic ticket checking or face recognition ticket checking greatly improves the ticket checking efficiency, reduces the cost and time of manual ticket checking, and avoids crowding due to ticket checking.
The system can also perform consumption and product purchase.There are variety of cuisines and specialty snacks in the scenic spots, which can always attract people's attention. The restaurant directly scans the tourist ticket bar code / two-dimensional code for consumption. All stores under unified management, reduce the phenomenon phenomenon of arbitrary charges.
Solution Advantages
Cloud Management
Use Intelligent Ticket Cloud System User Background to realize overall monitoring and management of the tickets in real-time. Help to manage the access control gate devices in the scenic spots and and master the ticket checking situation dynamically; It is convenient for the scenic spots to dealing with the unusual situation of ticket checking in time, improve work efficiency and improve tourist experience.
Intelligent, process and streamlined
Make attention to the needs of ticket booth in scenic spot, realize online and offline business docking, quickly, timely and accurately handle sales, ticket collection, order inquiry, sales statistics and other daily business in the booth.Realize the intelligent, process, streamlined ticket selling in booth, effectively improve the efficiency of staff and optimize the experience of tourists.
Unattended operation, scan barcode to enter the scenic spots
Tourists do not need to wait in line to buy tickets, which improves ticketing efficiency and tourist experience. Self-service ticket collection and code scanning for rapid ticket checking. Effectively save labor costs in scenic spots and solve the problem of tourists queuing.
Face-Scanning ticket checking, easy to enter or exit the scenic spots
The face recognition intelligent terminal is combined with the entrance gate of scenic spot,which is mainly used for tourists to purchase annual pass, season pass and monthly pass. They don't need to worry about forgetting to bring relevant documents or losing tickets. They only need to register face information after ticket purchase, then can scanning their face to enter and exit the scenic spot freely and easily. This improve the user experience and efficiency of ticket checking, and enhance the efficiency of scenic spot management.
Refuse to use non-one-time cards such as annual cards
Set the annual card, season card, and monthly card as the face recognition ticket checking method; Ensure real-name registration, collect the faces, when all the information is match then ticket approved. Avoid the borrowing phenomenon when using special tickets.
Product Assortment
BAOBIWANXIANG Intelligent Identification Terminal BV7257C
Display Screen: 10.1 inch screen
Touch Panel: Capacitive touch
Sound Effect: Speaker, dual MIC noise canceling microphone
Interface: USB connection, power connection port, serial port connection, gate linkage
Size (L * W* Ht): Overall height 46.4cm, width 23.2cm (including base)
BAOBI Scanner BS1200
Main Features:
1.USB interface, plug-and-play;
2. Reading speed is fast;
3. Support many types of codes;
Support Code:Codabar 、Code 11 、Code 39/Code 93 、UPC/EAN 、Code 128/EAN128 Interleaved 2 of 5 、Matrix 2 of 5 、MSI Code 、Industrial 2 of 5 、GS1 Databar 、QR code 、Data Matrix 、PDF417 ;
4. Fill-in light design, high, meddle and low brightness adjustment;
5. Large window with wide reading area.
BAOBIWANXIANG Economic Access Control Tripod Turnstile Gate (Single Core) B-BZ02A
Features
1.Highlight LED blinking direction indication
2. Automatic homing function
3. Power-off function:when the power is cut off,the system will automatically open the gate, which is convenient for evacuating people,meet the requirements of fire protection
4.Anti-illegal intrusion function
5. Anti-backward function
6. Anti-tailing function
BAOBIWANXIANG Self-service Terminal BV8210
*Extremely streamlined body design, 32'' HD large screen resist glare;
*Large color blocks interface, beautiful and striking;
*Sheet metal appearance paint, tempered safety glass surface in touch area, scratch-proof, dust-proof, explosion-proof;
*Built-in speaker, effectively improving self-service operation efficiency;
*Support intelligent connection, easy to operate and meet the needs of various self-service situation;
*Supports various applications such as printing, barcode scanning, barcode-scanning payment, barcode scanning for number collection and barcode scanning for ticket collection and other application.
7. Intelligent linkage alarm
Baobiwanxiang

Leading provider of the Internet of Things industry in China,providing personnel and items identification technology, products and total solutions.It's a high-tech enterprise integrating R&D, production, sales and technical services.Totally obtain 217 patents.

Service Hotline

400-880-6887

400-880-6997

Consult Now

Hot Selling Products