Baobiwanxiang

Leading provider of the Internet of Things industry in China,providing personnel and items identification technology, products and total solutions.It's a high-tech enterprise integrating R&D, production, sales and technical services.Totally obtain 217 patents.

Service Hotline

400-880-6887

400-880-6997

Consult Now

Hospital Identification Products
BAOBIWANXIANG Mobile Medical Patient Identification Solution
Download Solution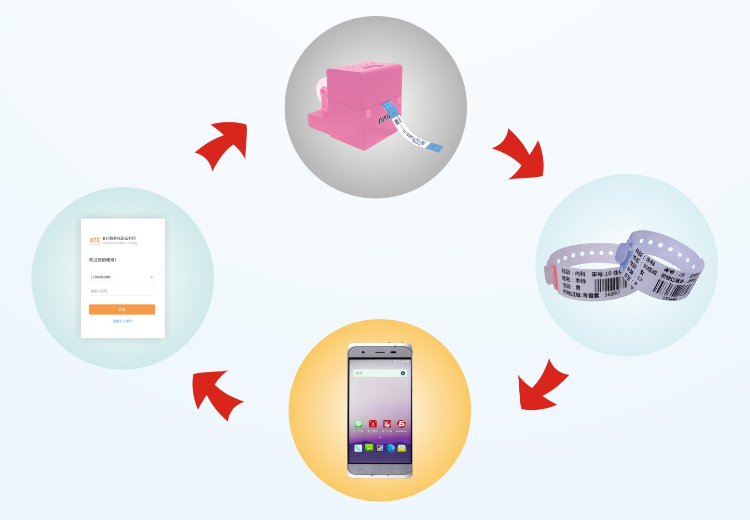 Product Introduction
BAOBIWANXIANG Medical IoT Mobile Nursing System Solution, designed for medical customers, based on the Internet of things, cloud platform, mobile applications, intelligent identification, RFID and other core technology. Combined with Baobiwanxiang mobile nursing system, BAOBI RFID Printer , BAOBI Mobile Intelligent Terminal PDA, BAOBI RFID Thermal Wristband and other products advantages. Through RFID to achieve safe and accurate identification of patient identity information,via intelligent identification cloud printing APP to achieve mobile printing, effectively overall management patients based on accurate medical activities throughout the entire patient identification.Intelligent identification of cloud printing, centralized information and security, improved working efficiency of medical staff, provides a basis for hospitals to obtain timely and accurate information resources, and bring better medical experience to patients.
Application advantages
Improve the efficiency of medical staff;
Better overall management of patients;
Avoid medical accidents caused by human errors;
Bring a better medical experience to patients;
Strengthen the overall management level of the hospital.
Solution Product Assortment
| | |
| --- | --- |
| BAOBI Wristband Printer BB720A | BAOBI Mobile Intelligent Terminal PDA BV7237S |
| Baobiwanxiang B70 Intelligent Identification Cloud Printing APP V1.0 | BAOBI Thermal Transfer Printing Wristband BVP15350、BVP15380 Series |